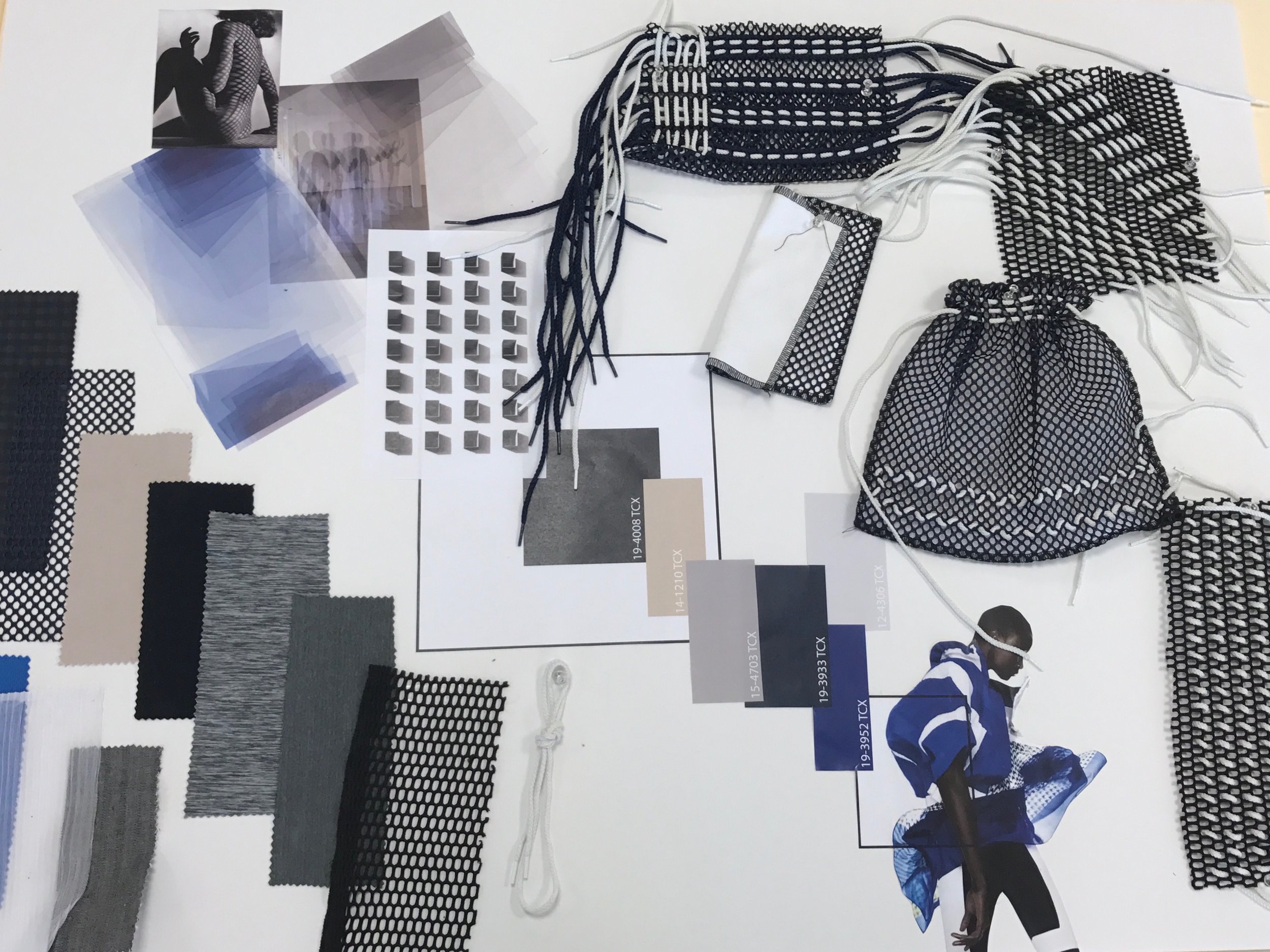 LACED is inspired by my exploration of textile manufacturing plants in North Carolina and fascination of the Summer 2016 Olympics. My passion for textiles, business, and sports, led me to produce a collection that offers unique, hand-woven outerwear pieces and traditional athletic essentials.
CUSTOMER PROFILE BOARD. 2017
FACTORY TOUR 2016. NORTH CAROLINA.
SECTION OF INSPIRATION BOARD. 2017